Super car tour in Cyprus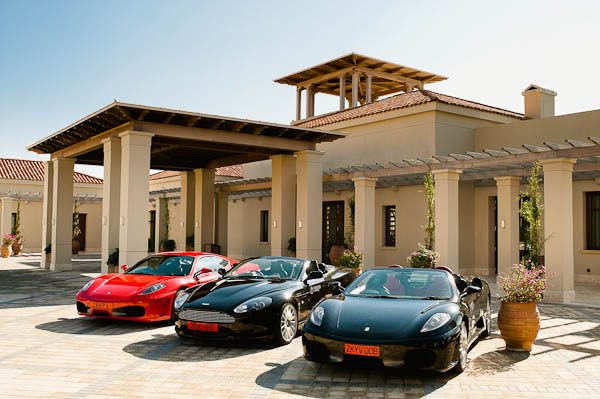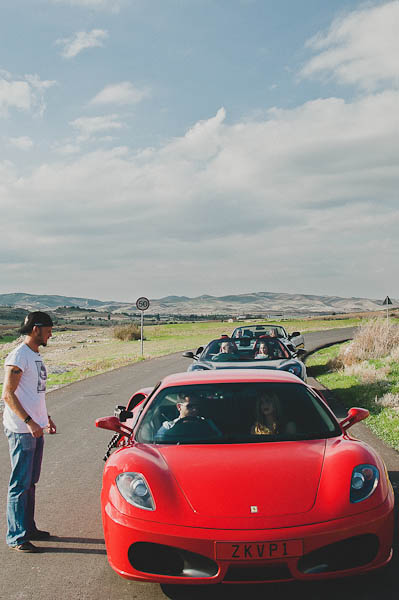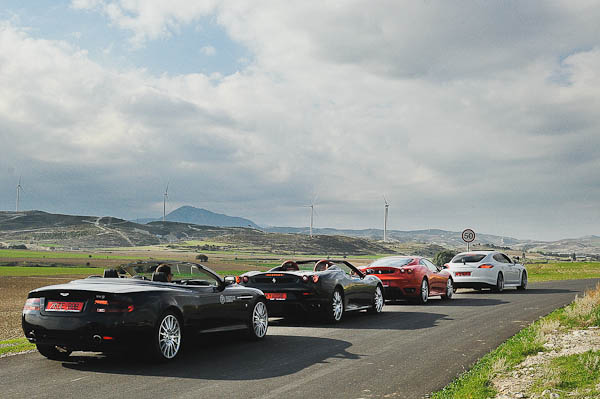 Ferrari tour in Cyprus
sample package

Limassol-Paphos Adventure
This adventure begins with a brief meeting with the Prestige personal tour guide, who will also be providing full support during the tour. We start with a short safety presentation, review the Super Car Special characteristics and the route. He will answer any pre-tour questions. Now its time to start your engines!
Ferraris, Aston Martins, Porsches and Maseratis are famous for their speed and versatility. You will test your car's wits for the first time, on a short practice drive in Limassol.
The tour sets off heading west on Limassol's beach road, passing through the Fasouri citrus plantations and heads for the ancient City of Curium for our first stop and visit of the ancient theatre. We continue through the region of Episkopi, characterized by its panoramic and curvy roads, with our next stop being the Petra tou Romiou, with its breathtaking views. Elea Estate is next on the menu where you will receive Elea's VIP welcome package, followed by a cocktail on the tower. Lunch will then be served in the restaurant. After you enjoy your gourmet meal you will be taken for a buggy tour of the Estate. Our final destination of the Prestige Supercars is the Paphos port, which offers many options for sightseeing and shopping.
Every 20-30 minutes, with the purchase of an additional seat, you may pull over at designated areas and change seats. If you did not make this purchase, you can just take pictures, film and enjoy the ride. Every hour you may switch cars. Every participant has the opportunity to drive all the exotic cars!
A special gift bag is given at the end, experiences are shared with other drivers and a certificate is awarded.
Number of participants: 2 to 5(cars) up to 14 persons.
Duration: 5-6 hours
Time : average departure 9:00am, at the Prestige Offices, every Thursday
Price: €1399. Option to take the tour with one of our professional drivers for an additional €199.
Rate includes: 150 km of leisure driving, lunch (choice of seafood or beef. Alcoholic drinks not included), leading car with personal tour guide, taxes, parking fees, gasoline, visit of Curium theatre. Pick up drop off from your hotel in the Limassol area.
Optional: Additional driver €149 who will share driving. Non-driving passenger €99.
Insurance: Deductible €30.000. Extra insurance €150/car, Reduced Deductible to €12.000
Driver's Requirements: Driver must be between 27 and 65 years old and must also have a valid driver's license for at least 5 years. A Credit Card is also needed.
Ref. No.: supercar1

Send this Excursion to a friend
Enquiry form
Send this Excursion to a friend