New! Waterbiking in Cyprus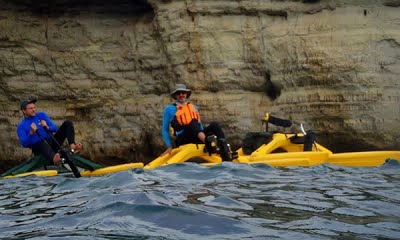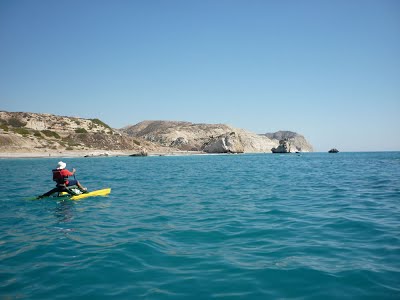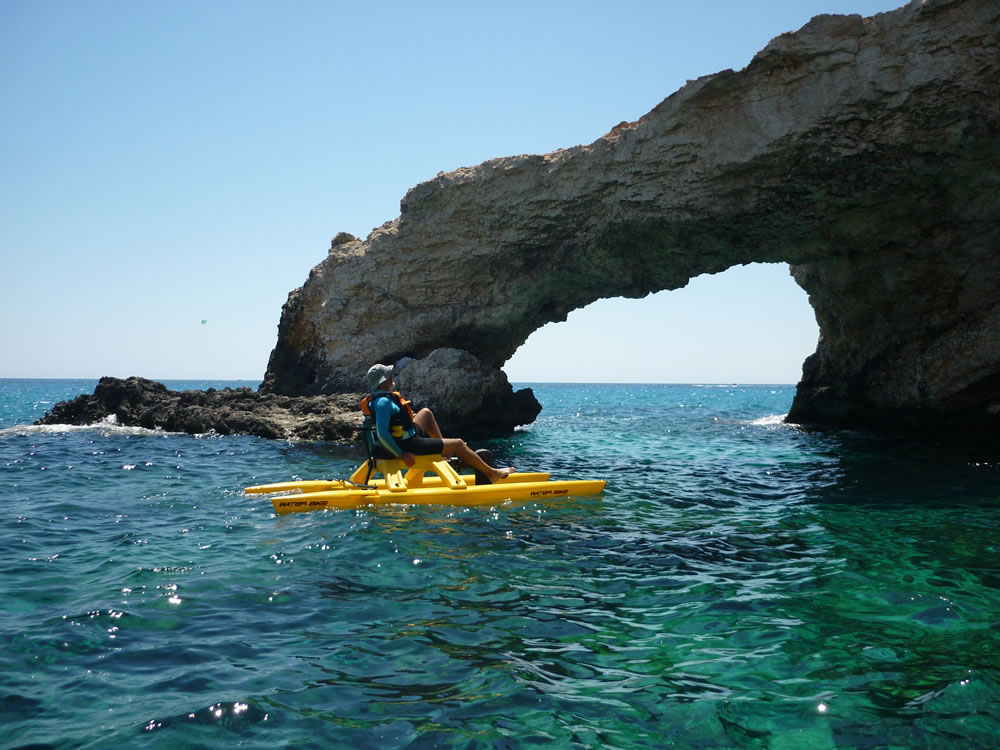 Waterbiking in Cyprus
Cyprus 650 km (400ml) long coastline has various amazing golden or white sand beaches (near Ayia Napa, Protaras, Akamas) Many of which are considered to be among the best in the Mediterranean sea.
Long rocky stretches, with numerous formations and colors, sea caves and natural bridges, islets and remove, empty sandy beaches, beg for the visitor's explorations.
The waterbike and waterbiker preparation
The waterbike is unique watercraft, very stable, light and highly maneuverable. No particular skills and no high degree of fitness are required for the average Waterbiker.
Our waterbiking trips take place under good weather conditions and most last two or four hours. For interested groups we can provide longer, full day or multiday trips (ex around Akamas)
It is advisable that waterbikers some properly dressed and prepared. Hats, Sunglasses, sunscreen and protective clothing are highly recommended. Participants are provided with buoyancy aids (vests). Upon request we can also provide water and sun protective clothing.
Waterbike excursion from Limassol area
For Limassol tourists we suggest a following trip:
Trip name: Pentakomo Coast, please view map
Start and finish point: Governor's Beach - 20 km(12mi) east of Limassol
Start and finish times: subject to arrange
Waterbiking duration : one, two, three hours
Price: starts from 70 euro
Passenger details: minimum height 1.2 m, maximum weight 130 kg
Transportation: upon request
Season: all year round
Other offered routs: Ayia Napa Sea Caves, Cape Greko Sea Caves, Xylogfagou coastline,
Afrodite rock, Petra Tou Romiu, Afrodite Rock and Pissouri white cliffs
Weather conditions: we cancel the trip if bad weather is forecasted
your final rate will be estimated after you give us exact number of participants, location and day
Click here to view other sea excursions
Ref. No.: waterbikecyp1

Send this to a friend
Enquiry form
Send this to a friend