Israel by air with out overnight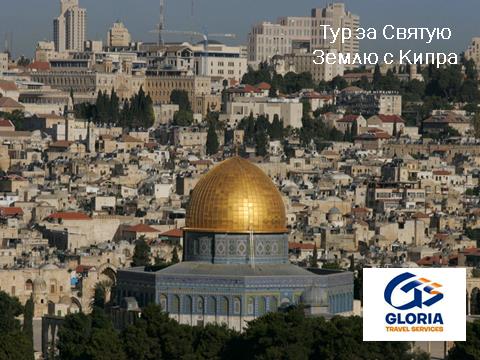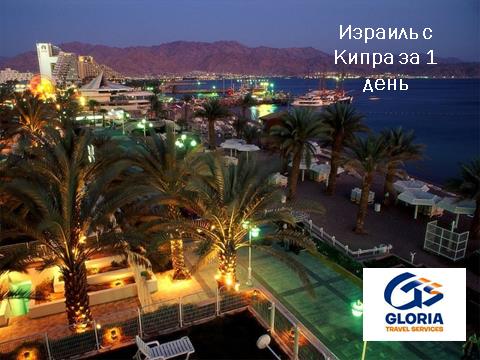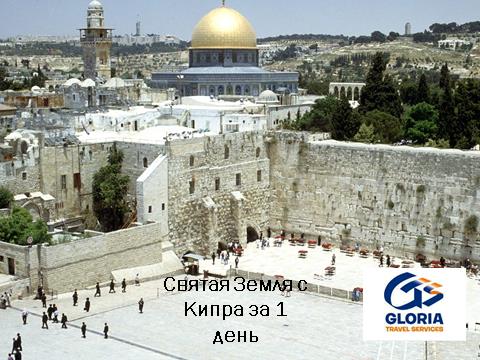 Tour package to Israel, from Cyprus
1 day Tour to Bethlehem, Jerusalem & Dead Sea
Upon arrival in Israel you will pass through passport control where our representative will be waiting to escort you to the buses.
We will begin our tour at the Garden of Gesthemane and the Church of All Nations (approx. 1 hour).
Depart for Bethlehem.
Discover Bethlehem (from Hebrew: "the home of the bread") - the small town near Jerusalem, which was mentioned in the Holy Bible as "the home of King David". Here was born King David and later according the New Testament was born Jesus during the Holy Family's refuge from Herod's soldiers. In honour of this great event the Church of Nativity was built - one of the major Christian sites to visit (approx. 2 hours).
Lunch in Bethlehem.
Continue to Jerusalem. Enjoy a spectacular panoramic view over the Old City & the Temple Mount. Drive to Dung Gate and enter the Old City. Visit the Christian quarter, the Church of Holy Sepulchre and Golgotha. Continue across the Muslim Quarter to the Via Dolorosa- along which Jesus walked bowed under the weight of the Cross. Cross over the Jewish Quarters Walk to the Western Wall (approx. 4 hours).
Drive to Dead Sea (approx. 45 min).
Enjoy the opportunity to float in the salty waters and experience the therapeutic and healing qualities of the sun, mud, water and minerals unique to the Dead Sea (approx. 1.5 hours).
Dinner will be in Jerusalem or Dead Sea, depending on flight schedule (approx. 1 hour).
Drive to airport
Meet and assist at the airport by our representative.
Have a safe flight back!
Muslim clients can visit El-Aqsa Mosque instead of Church of Holy Sepulchre
** Program may change order of visit places according to flight schedule
please view similar program to Israel with overnight
you may also like our cruises to israel, please click here for more information
or other tours to israel
Ref. No.: israelbg

Send this Excursion to a friend
Enquiry form
Send this Excursion to a friend