Cyprus night. Music and dancing show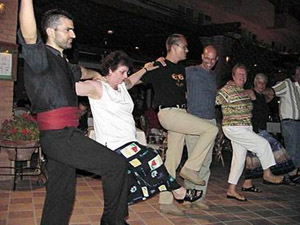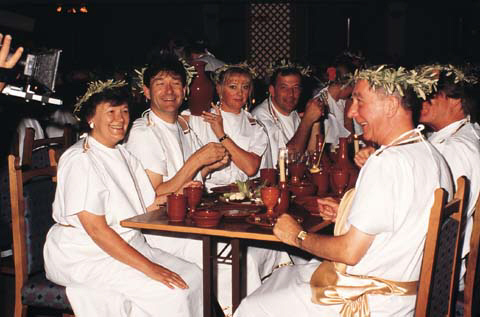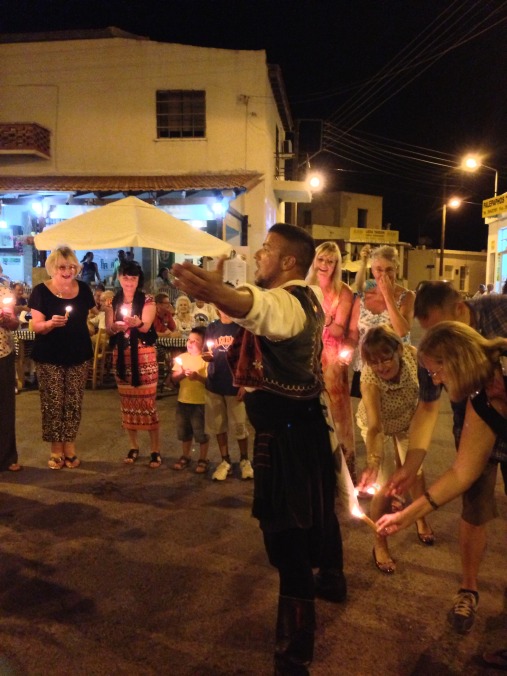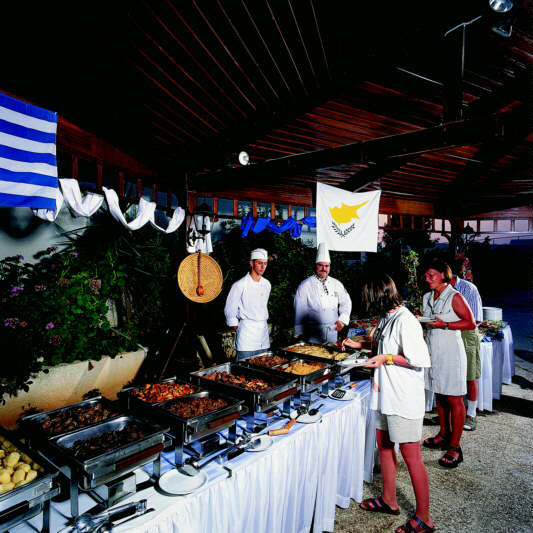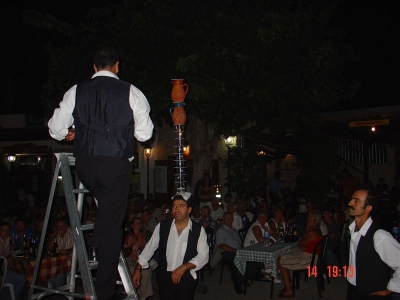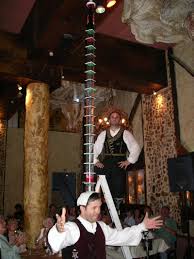 Cyprus night
Price: ADL 50 euro, CHD 30 euro
Evening Excursion: Departures 18:00 return approx. 23:00
Join our very special Cyprus Night for great entertainment in true Cypriot style.
We visit a traditional Cypriot tavern in one of the villages in the Pafos district.
Kouklia village was built in the area of Old Pafos, mythical birthplace of Aphrodite, Greek goddess of love and beauty. By the legend this village became the centre for her worship in the ancient world.
Through the narrow streets we arrive at the tavern, where you will be served a typical Cypriot Meze, which consists of many different local dishes, a chance to sample the tastiest foods on the island.
Sit back and enjoy your Meze "siga-siga" or slowly, slowly. Your meal is accompanied by local village red or white wine (included in the price).
The tavern is popular with local Cypriots and you will experience together with them, lots of dancing and fun. The program includes an amazing floor show of Greek and Cypriot folk dancing and music, which eventually will tempt you to join in.
Traditional village. Music & dancing show. Including Meze dinner & wine
Ref. No.: CN10

Send this Excursion to a friend
Enquiry form
Send this Excursion to a friend