PADI Courses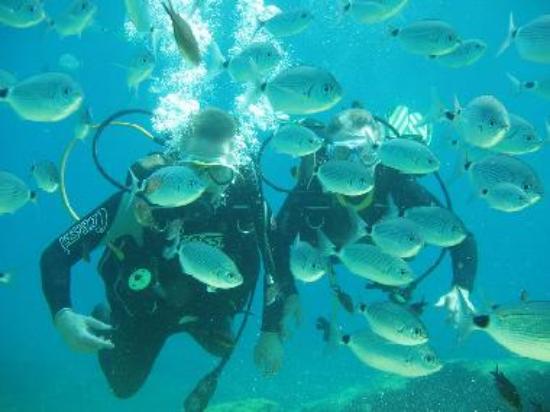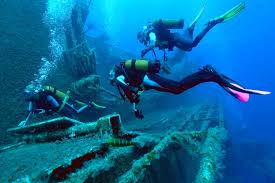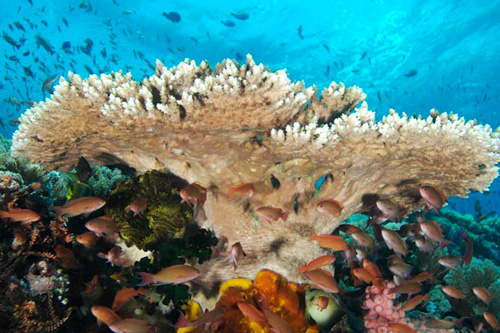 Diving courses PADI in Cyprus
Bubble Maker (8 yrs+)
This course is a great way to introduce children to scuba diving in a pool in less than six feet of water.
Scuba Diver
This course requires less time than the PADI Open Water Diver course, covering only the first three of five sections of knowledge development, the first three of five pool sessions, and the first two of four open water training dives, resulting in a limited certification.
OWD (Open Water Diver)
This course is very popular among divers all over the world. The OWD is the first step to a professional qualification. It's a four day course, consisting of theoretical and practical training after which you will have to take an exam.
Advanced OWD (Advanced Open water Diver)
A course for those who have already achieved the OWD certificate but who want to continue their education and improve their skills. To achieve the "Advanced Open Water Diver" qualification you will experience 5 different types of dive of which the deep water and navigation dives are obligatory. For your remaining 3 dives you may choose such diverse activities as night diving, underwater video and photography, underwater hunting, wreck diving and many more.
EFR (Emergency First Response)
This course is not specifically for divers, it's more a first aid / first medical assistance course, where the scuba diver receives information on how to perform artificial respiration, heart massage and how to apply a splint and bandage.
RD (Rescue Diver)
The Rescue Diver course is a further development of the scuba diver's skills. The Rescue diver course is designed to train the diver to help other divers as well as themselves when in difficult situations.
DM (Dive Master)
If you want to pass over your knowledge and skills and to organise diving for others, you will have to think about getting the DM degree. In order to get the DM you have to take not only the Advanced OWD course, but also two specialised courses, which are: MFA - Medic First Aid and RD - Rescue Diver course. Finally, just in case if you are interested in a specific types of diving, you can choose one of the following options of SD.
SD or Speciality Diver courses:
• Wreck-diving
• Drift Diving
• Night Diving
• Deep Diving
• Underwater Video and Photography
• Underwater Navigation
• Boat Diving
• Enriched Air Diving
Prices for courses PADI in Cyprus:
- Bubble Maker (8-10 y.o) 45.00 EUR
- PADI Scuba Diver 240.00 EUR
- PADI Open Water Diver 390.00 EUR
- PADI Adventure Diver 190.00 EUR
- PADI Advanced Open Water Diver 280.00 EUR
- Emergency First Response 140.00 EUR
- PADI Rescue Diver 390.00 EUR
- PADI Specialties 105.00 – 210.00 EUR
- Referral Course
- PADI Dive Master 615.00 EUR
- PADI Assistant Instructor 615.00 EUR
Ref. No.: Padicourse

Send this Excursion to a friend
Enquiry form
Send this Excursion to a friend