Around Cyprus by boat, 7 nights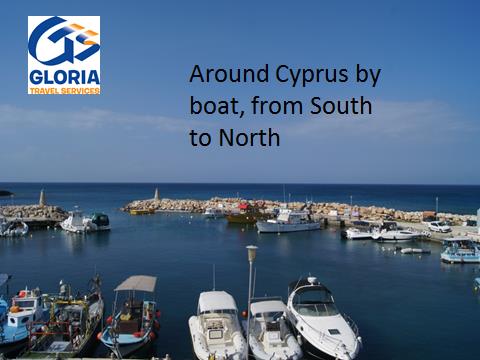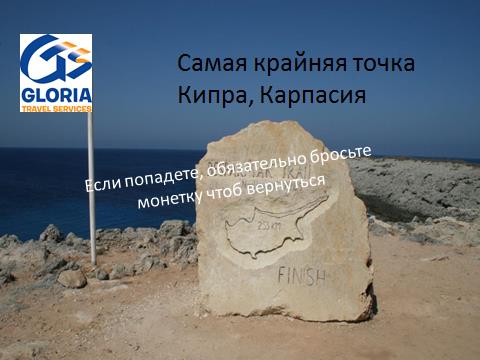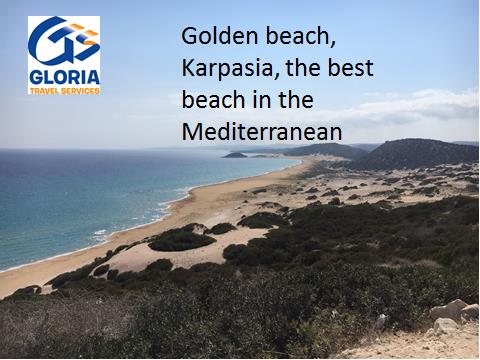 Journey around Cyprus by boat
We created a special program weekly vacation around Cyprus by boat.
This is a tailor made author program, departing from Limassol, which includes North Cyprus.
Day first:
9:00 Arriving in Limassol port. Check in on boat. Welcome drink, meeting with crew, tour around boat.
9:30 Sailing from Marina, from Limssol to Larnaca
12:00 Stop at Governor beach, on the white cliff, lunch
15:00 Sailing to Larnacaотправление в сторону Ларнаки
18:00 Parking at larnaca, overnight, dinner at Finikudes
Option: open air bus in Larnaca
22:00 Return on boat, overnight on yacht
Day second.
6:00 sailing from Larnaca
7:30 breakfast, fishing at cape Pyla,.
Sailing to Ayia Napa
10:30 arriving to Nissi Beach
Passing along Ayia Napa, to Protaras area
12:30 stop at fig three bay, lunch
15:00 Sailing to Famagusta, cape Greko, swimming in blue
18:00 parking in Ayia Triada for overnight
Visiting aquarium, magic dancing waters
21:00 return on boat
Day third.
6:00 Sailing to Ayia Triada to Famagusta, Varoshi Прохождение вдоль города призрака,
8:00 breakfast in Famagusta, swimming in Palm beach
Option: Visit Famagusta city, Othello castle, St. Varnavas monastery and Salamis ruins
Sailing to Bogazi
Parking for overnight in Bogazi.
16:00 Visiting Kantara
Dinner in Bogazi
Overnight in Bogazi
Day forth
5:00 sailing to Carpasia
9:00 arriving to Golden coast, breakfast, swimming
11:00 sailing to Apostolos Andreas, visit monastery, donkey feeding
Lunch at Apostolos Andreas restaurant
14:00 Sailing to the last point of Cyprus, turning from south to north
Sailing through Carpasia peninsula
17:00 stop for swimming
18:00 Arriving to Carpas marina for overnight
19:00 Dinner at Yacht club at Carpaz gate
Overnight on boat
Day fifth
5:00 Sailing from Karpas Gate to Kyrenia
10:00 Arriving to Kyrenia port
Visit Kyrenia castle, Bellapais monastery, St. Hillarion castle
13:00 Sailing from Kyrenia to Pyrgos, stop at Kormakis for swimming
20:00 Arrival to Pyrgos, dinner in the city
22:00 overnight on boat
Day six:
5:00 Sailing to Latchi
8:00 Arriving to Latchi, breakfast
till 11:00 Boat trip in Latchi, blue lagoon
Sailing to Paphos
17:00 arriving to coral bay
Dinner at coral bay
21:00 overnight on yacht
Day seven
6:00 sailing to paphos harbour
7:00 breakfast on board, Paphos city tour
12:00 return on yacht, sailing to pissouri
14:00 Aprodite birthplace stop, photo, swimming
17:00 arriving to Pissouri bay
Опция: массаж в Колумбия Резорт Спа
Overnight at pissouri, dinner at Wine leaf
21:00 return on boat, overnight on yacht
Day eight
5:00 sailing from Pissouri to Limassol Marina
9:00 Arriving to Limassol Marina, check out from yacht
please click here to view a booking conditions
Ref. No.: cyprusbyboatround

Send this Excursion to a friend
Enquiry form
Send this Excursion to a friend